Your Chiropractor
Dr. Marcus McCray
Certified Athletic Trainer and Certified Chiropractic Extremity Practitioner
Dr. Marcus McCray provides specific and individualized chiropractic care. He combines many state-of-the-art services and techniques in order to enhance your peak performance and recovery.
Dr. Marcus McCray is one of the leading sports chiropractors in the Indianapolis area and has over 20 years of experience working with athletes. Dr. Marcus McCray provides outstanding chiropractic care to the Indianapolis Colts and the everyday active individual.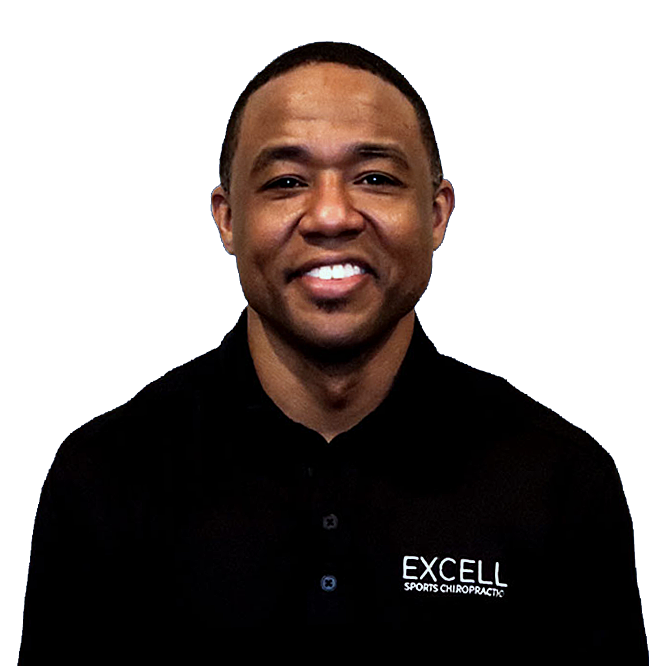 Rehabilitative Specialist
Brittany Anderson 
Brittany is a Ball State University graduate. She obtained her Bachelor's degree in Exercise Science in 2020, then furthered her education by gaining her certification in Personal Training, Corrective Exercise, and Nutrition. She has been with Excell since October of 2020 where she began doing administrative work, but has recently transitioned to a more hands-on role doing rehabilitative therapies; such as assisted stretch therapy, cupping, and scraping. Brittany has a passion for health and wellness and helping others achieve their goals to live an active and healthy lifestyle! In her free time, she enjoys traveling and spending time outdoors. 
Active Assisted Stretching
One-on-one assisted stretching using the PNF technique. Proprioceptive Neuromuscular Facilitation (PNF) is an advanced form of flexibility training that involves a muscle group being passively stretched and then contracted isometrically against resistance. It's benefits include:
Increased ROM

Injury prevention

Correcting imbalances

Increased active performance 

Reduced tension and muscle pain

Decreased stress